EuroGPR
21 November – 22 November 2019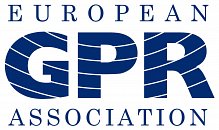 Ground Penetrating Radar has a wide range of applications and the majority of commercial surveys are undertaken to assist solve engineering problems, whether it be locating buried infrastructure, hazard assessment or structural investigations. This conference aims to bring together engineers, scientists and GPR users from a wide range of disciplines to present case studies demonstrating how GPR survey results have aid guide the approach to resolving various engineering problems and review.
uni.wroc.pl/eurogpr-2019-call-for-papers/
Event Location
European Assembly Hall on the campus of the Law Institute, University of Warclaw.