Cross Point

from ImpulseRadar
The Crosspoint software is designed to allow the user to interpret and analyse 2D Ground Penetrating Radar (GPR) data, which has been collected using the PinpointR, Raptor or CrossOver GPR systems. The user will be able to fully analyse both high frequency and low frequency datasets and multiple profiles concurrently, along with picking/ identifying weak or partial reflectors to reduce the risk of missed target.
The software enables filter assignment, data processing and allows the user to identify and site mark points of interest or possible targets which they can see in their data.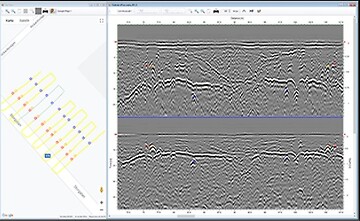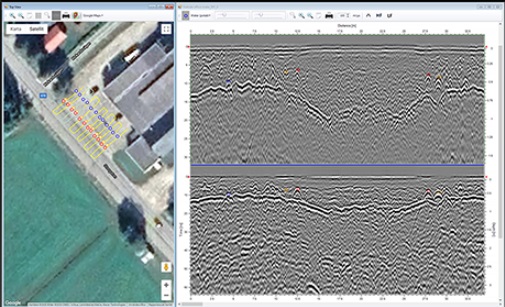 The software allows the user to geo-reference and organize their datasets and view/ overlay the positions on a map which will help identify and track the location of their target. Furthermore, the software assists with dual-channel support.
The user-interface is simple in its design which allows for quick, efficient processing and remove's the complexities involved with processing GPR data.
Features
Easy to use interface with quick and efficient processing capability
Can view and interpret multiple lines simultaneously and has dual channel support
Has the option to analyse single line or multiple 2D projects
Allows the user Geo-reference their data by exporting the marked datasets to GIS or CAD programmes
Can colour code the datasets with markers for geo-referencing or to identify/ locate targets or anomalies
Raptor profiles and be views individually or all together in a single swath
Technical Specifications
| | |
| --- | --- |
| Operating System: | Windows 7 or later |
| Processor (CPU): | I1 GHz or faster, 32-bit (x86) or 64-bit (x 64) |
| Memory: | 1GB RAM (32-bit), or 2 GB RAM (64-bit) |
| Storage: | 16GB available hard disk space (32-bit), or 20 GB (64-bit) |