Portable Lightning seismic vibrating source gets more powerful
1 June 2018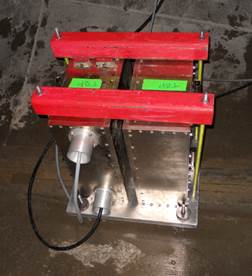 In recent months Seismic-Mechatronics have been working on increases the output force of their Lightning electromagnetic seismic vibrating source through synchronising multiple units to within 8us.
The P & S wave source is the most powerful vibrating source for it size available commercially, and can be run from a 48VDC or mains supply. The Lighting is proving itself to be a power yet easy to use seismic vibrator source for near surface site investigation and structural dynamics testing.
Further information can be found on the Lightning webpage or feel free to email sales@geomatrix.co.uk.