G-882 DIGITAL Accessory Board

from Geomatrix
Each G-882 will have slightly different scale and bias values from one another. Meaning it is not possible to use the scale and bias values from another G-882, even if the same altimeter is used in both fish. If an altimeter is replace with one of a different range, say 50m 200KHz, then the scale and bias will have to be recalculated, which is time consuming especially when companies are managing over eight magnetometers on a vessel.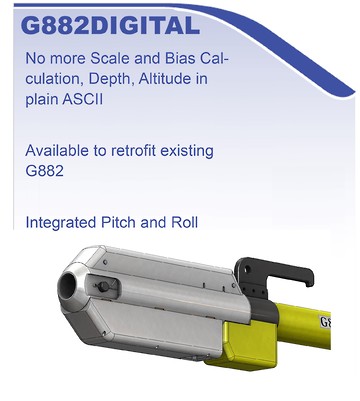 To eliminate the requirement for scale and bias values Geomatrix (endorsed Geometrics inc) developed the Digital Accessory Board which passes the digital altimeter value and digitises the depth, pitch and roll measurement, eliminating the need to enter scale and bias values and the quality checks that go with it.
Developed by Geomatrix Earth Science ltd endorsed by Geometrics Inc.


The new Geomatrix upgrade exploits the digital output from auxiliary devices and appends them to the standard G-882 serial sentence. Including the Depth sensor, Altimeter, Pitch and Roll. Each channel can be appended with a suffix to assist with identification, alternatively the suffix can be toggled off to maintain the traditional G-882 sentence.
Example Sentence:
$ 48500.000,S1300,D40.1m,A2.32m,R2,P4.5

To accompany the Digital Accessory board Geomatrix developed a simple console for managing active channels, zeroing the depth measurement (Null), and programming the instrument baud rate and sample rate.
In addition to digitising all auxiliary data channels the service and repair history of the G-882 can be recorded and recalled by assets owners.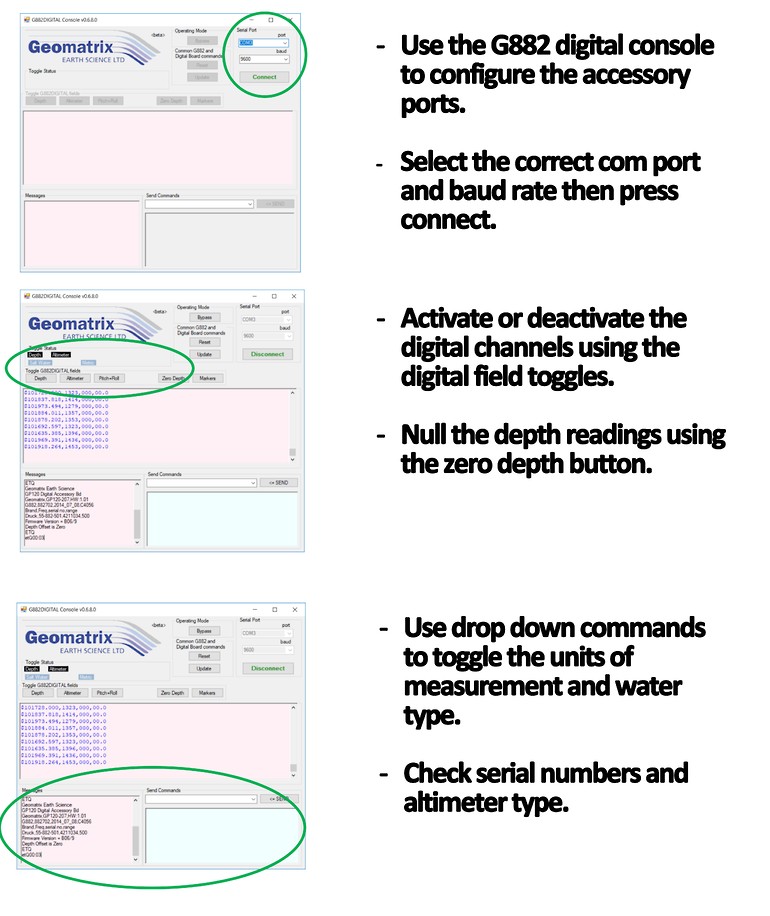 G-882 fitted with the digital altimeter board can be recognised by the suffix digital on the instrument label and silver band around the sensor.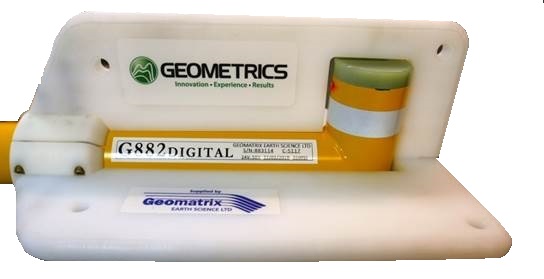 The new board is a like for like replacement for the traditional analogue altimeter board and provides significant improvements in functionality.