CSW-7V Electric Winch

from A.G.O
The robust simple design of the CSW-7V Electric Winch makes it the ideal tool for deploying a variety of geophysical and oceanographic instruments. compatible with a wide most standard telemetry systems the CWS-7V is a flexible easy to deploy medium sized winch.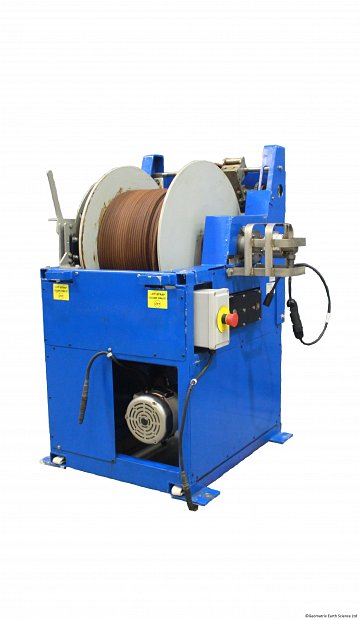 Features
Dog clutch for freewheeling capability
Remote.
Integrated electric brake between the gearbox and motor
Manual disc brake and shear pin lock
Manual hand crank
Typical drum capacity up to 300 m of 0.32" /8.2mm Rochester Coax Cable (DC Setup)
Product Dimensions
| Physical | Dimensions (L x W x H) | Weight |
| --- | --- | --- |
| CSW-7V Electric Winch (instrument only) | 85cm x 76cm x 115.5cm | 155kg |
Technical Specifications
Power:
2HP 2500RPM 180VDC Washguard motor.
Cable:
Fitted with 286m of 8.81mm double armoured Coaxial cable.
Line Speed:
At core - 15.3 m/minute.
At full drum - 21.2 m/minute.
Power source:
Single phase 3kW source.
Shipping
Contents
Dimensions (L x W x H)
Weight
Pallet 1
CSW-7V winch, cables and remote
100cm x 120cm x 107cm
155kg
Shipping Notes:
A vehicle with rear flit or fork lift is required for loading and unloading this item.