G-857

from Geometrics
The G-857 provides a reliable, low cost solution for a variety of magnetic search and mapping applications. Single key stroke operation means the G-857 can be operated by non-technical field personnel or used in teaching environments. The G-857 uses the well-established proton precession method, allowing accurate measurements to be made with virtually no dependence upon variables such as sensor orientation, temperature, or location. The unit provides a repeatable absolute total field magnetic reading. The unit offers new features such as GPS time synchronisation, GPS positions and in-field navigation with a hand held Garmin GPS.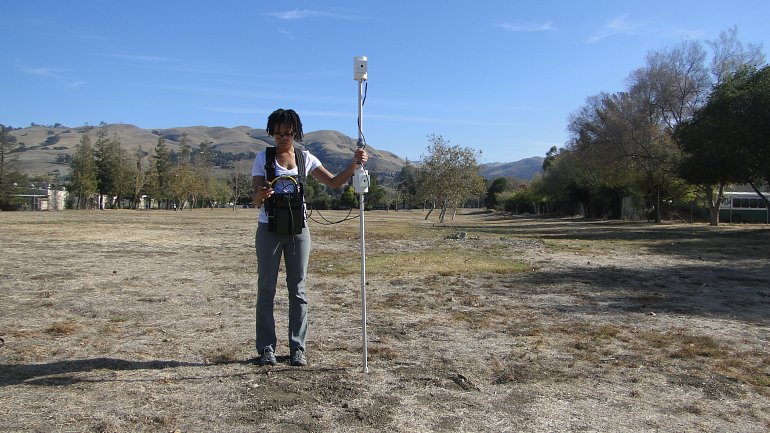 The G-857 is ideal for mapping geological structures, for mineral exploration, or magnetic search for industrial, environmental or archaeological targets. The optional gradiometer attachment gives greater resolution and noise immunity for conducting searches in high cultural noise environments. Simple operation, large digital data storage capability, and the inclusion of MagMap2000 data transfer and editing software provides a system well suited for both teaching and survey applications.
The automated cycling option with long sensor cable and external power connection allows the G-857 to be used as a base station instrument for the measurement of diurnal changes in the Earth's magnetic field. Diurnal correction data is then downloaded using MagMap2000 and can be applied to either land or airborne magnetometer data.
Product Dimensions
| Physical | Dimensions (L x W x H) | Weight |
| --- | --- | --- |
| G-857 (instrument only) | 18cm x 27cm x 9cm | 2.7kg |
Technical Specifications
| | |
| --- | --- |
| Resolution: | 0.1nT. |
| Accuracy: | Absolute 0.5nT. |
| Clock: | Julian date, accuracy 5 sec per month. |
| Tuning: | Auto or manual, range 20,000nT to 90,000nT. |
| Gradient Tolerance: | 1000nT/m. |
| Cycle Time: | 1.6 sec to 999 sec. |
| Power: | 12V rechargeable Gel Cell. |
| Measurement: | Manual,or auto cycle for use as base station. |
| Memory: | 65,000 measurements. |
| Communication: | RS232 serial, 4800-115200 baud. |
| Temperature: | 0-40ºC (Will operate satisfactorily from -20-50ºC). |
Shipping
Contents
Dimensions (L x W x H)
Weight
Case 1
G-857 full system
70cm x 34cm x 23cm
15kg
Shipping Notes:
When purchased the sensor will be shipped without sensor fluid. Please contact us for further information about suitable fluid for the G-857 sensor.
Data Sheet
Literature
Checklists