Prosys II

from Iris Instruments
ProsysII is a utility software package for downloading and processing Resistivity and Induced Polarisation measurements from the Syscal and Elrec Resistivity and Induced Polarisation instrument range.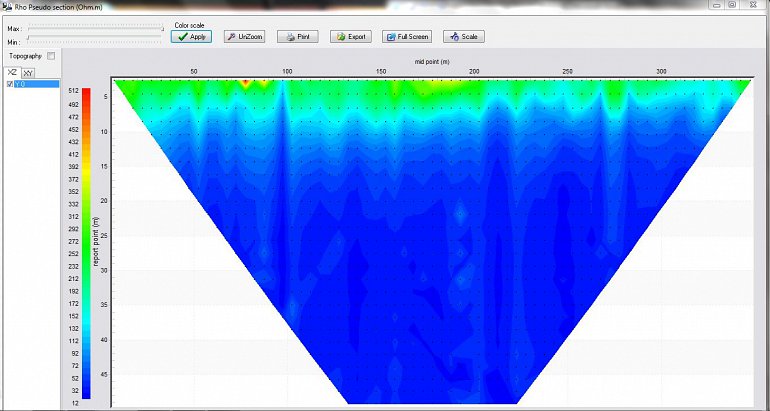 The package is supplied free with any Syscal or Elrec instrument and can be downloaded from the manufactures website.
Features
Interrogate and analyses measurements by layer or channel.
Geometry tools
Simple data editing and processing tools; including despike, smooth, median filter and clipping functions.
Insert topography.
Export to IX1D, RES2DINV, Resix, Oasis, Surfer, ASCII file.
ProsysII visualises data in a multitude of visual plots to aid identify and isolate and remove rouge data points prior to exporting to an inversion package. In addition to the core data ProsysII permits the operator to analyse each metadata field, such as total number of stacks, stack deviation, transmitter battery power, instrument temperature etc.
Technical Specifications
| | |
| --- | --- |
| Communication: | USB or serial to instrument |
| Operating System (OS): | Windows XP to Windows 10 |