QL40-IND

from Mt Sopris
The dual focused induction probe provides two simultaneous conductivity logs, corresponding to "medium" and "deep" radii of investigation into the formation.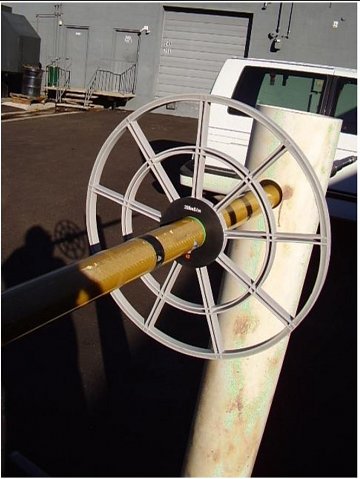 The two depths of penetration are useful in porous, permeable formations where displacement of formation fluids by drilling mud creates an "invasion zone" with different electrical properties. High stability and exceptionally wide dynamic range allow the user to carry out precise measurements of conductivity in formations with sand-clay layers and mineralized water-soaked sands. The probe can be used in water filled, dry and plastic cased boreholes.
The QL40-IND probe can aid locate permeable zones and identify water salinity. When deployed as part of mineral or geotechnical studies the probe can identity ore bodies. Finally conductivity can be an indicator of hydrocarbons.
Able to be stacked with other QL40 probes the QL40-IND provides a fast simple means of measuring electrical ground properties in dry and cased boreholes.
Operating Conditions
W - Water √
M - Mud √
D- Dry √
S - Steel
P - PVC Borehole √
UC- Uncased √
*Centralization is not required
Product Dimensions
| Physical | Dimensions (L x W x H) | Weight |
| --- | --- | --- |
| QL40-IND (instrument only) | 192.5cm x 4.5cm x 4.5cm | 7kg |
Technical Specifications
| | |
| --- | --- |
| Pressure Rating: | 200 Bar (3000 PSI) |
| Operating Temperature: | Up to 70ºC. |
| Power: | Min 80VDC, Max 160VDC. |
| Frequency: | 100kHz. |
| Sensor: | 50cm and 80 cm dipole separation. |
| Range: | 1-3000 mS/m. |
| Accuracy: | < 3% F.S |
| Stability: | < 0.5 mS/10ºC. |
Shipping
Contents
Dimensions (L x W x H)
Weight
Case1
QL40-IND
215cm x 32cm x 16cm
30kg