WNA Winch

from Mt Sopris
Designed to be mounted within a vehicle the WNA winch can spool up to 1800m of wireline cable. The winch is fitted with slip rings, depth encoder and level wind gear to form a complete self-enclosed package.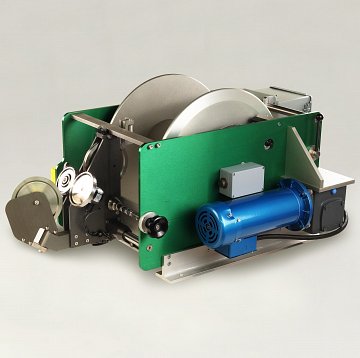 The winch controller displays the depth, speed and tension during data acquisition, providing immediate confirmation of any deployment issues. The WNA winch was designed to be used with the MATRIX logging console and LoggerSuite software to support all Mount Sopris, ALT and third party borehole tools.
The WMA Winches are designed to hall loads up to 272Kg at rates between 0 and 90m/min. These winches are optimal for boreholes between 1000 and 1800 meters in depth and support a wide variety of cable types.
These winches can be supplied with custom fittings for installation into an existing vehicle, or if preferred a complete - ready to run - fully interrogated borehole logging vehicle can be supplied. To date Geomatrix have facilitated and managed numerous vehicle outfitting in conjunction with Mount Sopris instruments for European and African customers.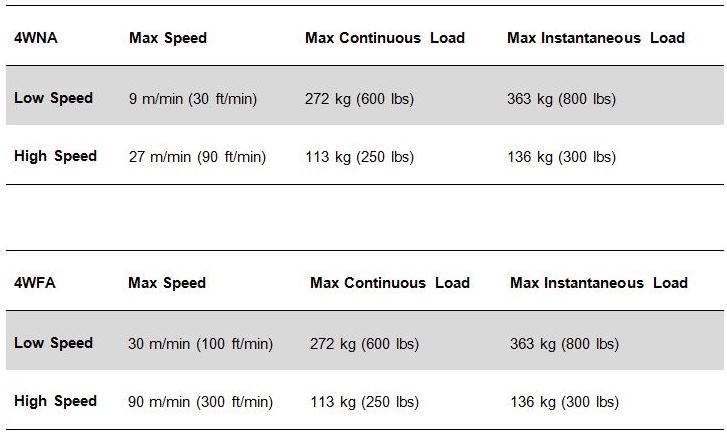 Product Dimensions
| Physical | Dimensions (L x W x H) | Weight |
| --- | --- | --- |
| WNA Winch (instrument only) | 114cm x 52cm x 66cm | 110kg |
Technical Specifications
| | |
| --- | --- |
| Motor: | 1hp, SCR type. |
| Controller: | SCR controller, with 10 Amp current limit. |
| Power: | Can be supped to run on 220V or 110V. |
| Depth Encoder: | BEI Model H20 (200 pulses/turn). |
| Wireline Tolerance: | Supports Coaxial, Single and Multi- Conductor Wirelines. |
| Cable off-axis Tolerance: | 20º left, 20º right, 15º down, 90º up. |
| Cable Capacity: | 1800m of 4.76mm cable. |
| Temperature: | -20 to 50 ºC |
Shipping
Contents
Dimensions (L x W x H)
Weight
Case1
WNA Winch
117cm x 72cm x 74cm
340kg (with 1800m of wire line)