New Syscal WiConnect
13 April 2017
The WiConnect device improves the User Interface of the Syscal and Elrec Resistivity and IP meters from Iris Instruments.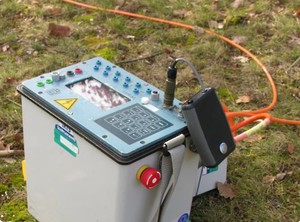 WiConnect connects directly to the Com Port interface on the top of the instrument allowing the operator to configure the instrument and monitor measurements in real-time via a simple web browser, on any device.
To accompany the WiConnect IRIS Instruments have released new versions of Prosys II, Electre Pro, Fieldview and Comsys Pro with wifi connectivity tools.