The FINDIT project picks up 'Best Collaborative Work' at the street Works UK Awards 2017.
20 October 2017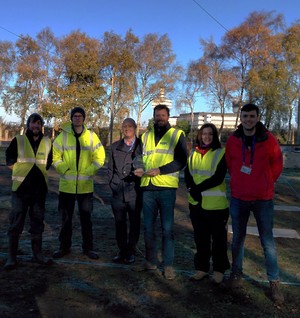 The FINDIT project looks towards developing new geophysical methods which can be used to guide the maintenance and development workflows of subsurface infrastructure.
The project combines the expertise from the University Birmingham, RSK, Geomatrix Earth Science and BT to identify methods for measuring common problems with underground asset; these include blockages, congestion and damage.