Geonics release a new range of Metal Detectors
27 March 2018
At SAGEEP 2018 Geonics announced the release of a new range of metal detectors designed for UXO detection in channelling environments. The new Flex range of time domain EM sensors is tailored towards improving productivity through the deployment of multi receiver coil arrays. The Flex systems are targeted toward different survey scales;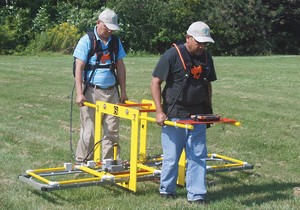 The EM61-BLU26 consists of 4 0.5x0.5m receiver coils, in a linear array, and a flexible 2.25x0.45m transmitter coil. The system is modular and can be configured with 2 receiver coils and a 1.13x0.45m transmitter coil in constrained environments. The adoption of smaller receiver coils increases spatial resolution enhancing the detection of small shallow objects; whilst maintaining a large transmitter coil area ensures sufficient magnetic moment potential for resolving deeper objects.
The EM61-LX2 is a two channel variant supplied with the two 1mx0.5m receiver coils. Both systems measure and record the decaying magnetic field on each receiver coil at two time gates. A third calculated value is also recorded for each channel, which has been subjected to a proprietary algorithm which removes the influence of magnetic soils and rock materials.
The EM63-Flex is specifically designed for efficient large open area surveying. The system consists of four 1mx0.5m receiver coils and one transmitter coil which encircles the receiver coils. Deploying an array like this is nothing new; customers have been deploying 3 time synchronised EM61MK2 for large area surveys form many years. However the EM63-Flex offers 26 time gates per channel and is capable of recording 15 full records per second offering much greater fidelity than was previously achievable.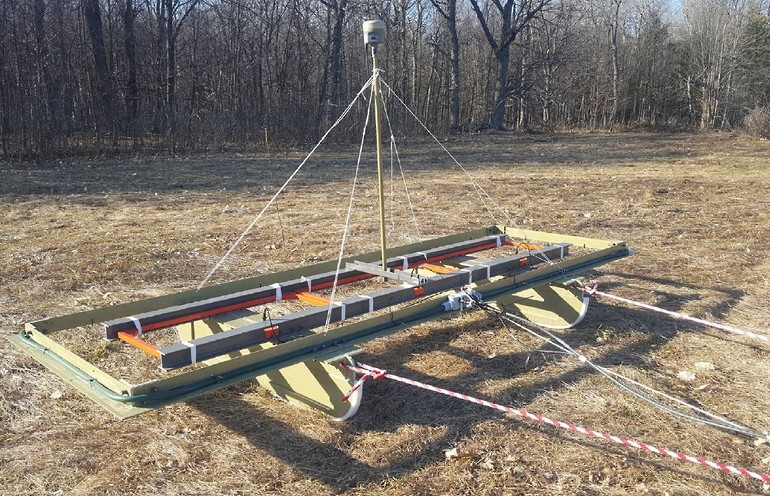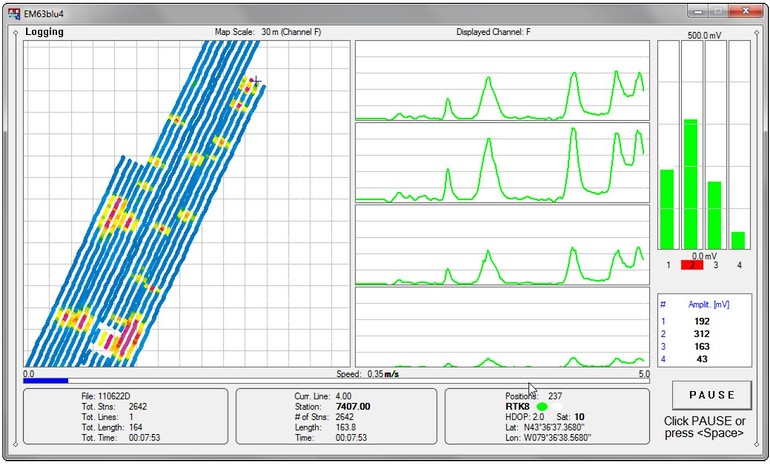 To keep up to date with the latest developments of the Flex range and other geophysical equipment subscribe to our mailing list.