The new Geomatrix website is here!!
8 January 2016
Over the last few months Geomatrix have been developing a new responsive website. As well as improving the functionality of the website on mobile devices, new tools and additional product information has been added.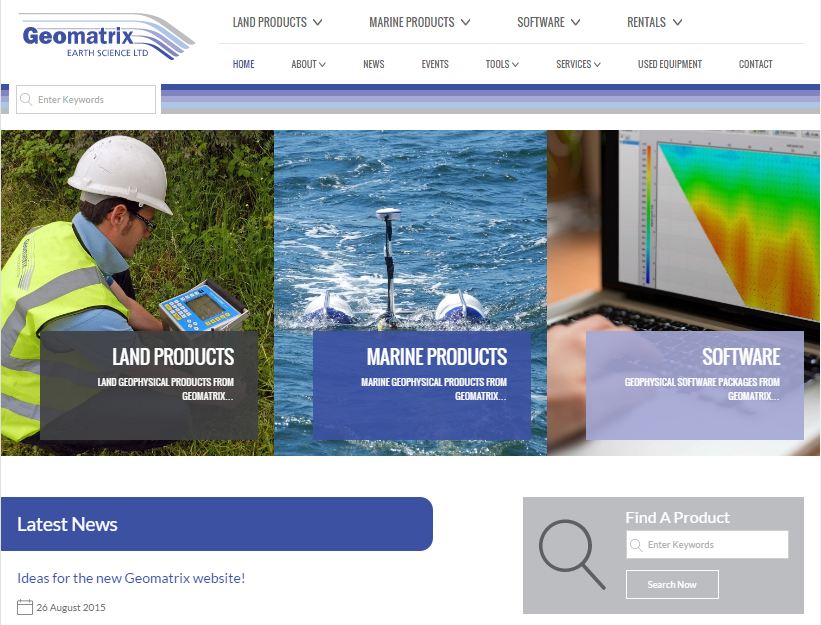 New website features include;
Improved product and software relationships.
Recommended product accessories.
Product Search.
Online repair form.
Product shipping weights and dimensions.
A new and improved magnetic Gradient Calculator.
We invite everyone take 5 minutes to browse the new site and ask for feedback or comments to be sent to matt@geomatrix.co.uk.