Rental Pool Addition: GT-40 Gamma Ray Spectrometer
24 March 2016
The GT-40 is a versatile Gamma Ray Spectrometer which incorporates specific software and hardware features enabling it to be used for field surveys and follow up laboratory measurements.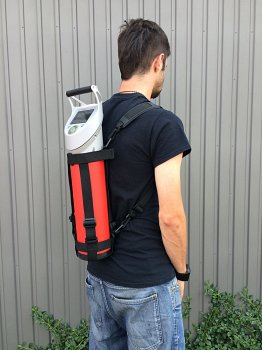 Unlike other Gamma Ray Spectrometers currently on the market the GT-40 stores the complete calibration spectra to memory, meaning the operator can apply any standard coefficients and the instrument will calibrate itself. Calibrations can be defined for elements or compounds.
The GT-40 includes the ability to implement a local background reading for isolating counts from a particular sample. Combined with a sophisticated automatic gain function called Proportional Gain Compensation, for compensating temperature fluctuations, the GT-40 produces reliable results in any environment. These functions can be enhanced by fitting the collimator which assists improves measurement precision when preforming assays or measurements in a laboratory.
Further information about the GT-40 Gamma Ray Spectrometer.