Syscal Monitoring Unit (SMU)
1 May 2017
The Syscal monitoring Unit is an automated system designed to allow the operator to remotely manage the recharging of the Syscal Pro transmitter and receiver batteries during a monitoring survey.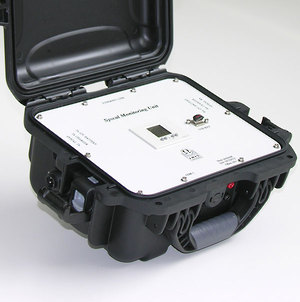 The SMU connects the Rx and Tx batteries to an alternative source of power (solar panel, wind turbine, isolated charger, ethanol fuel cell) when the Syscal is not acquiring. During the acquisition, the external power supply is remotley disconnected from the Tx and Rx batteries to avoid any leak of current that would perturbate the measurements.
For further information click on the adjacent image.