New Sales Agent Appointment
11 January 2018
Geomatrix Earth Science Ltd have been appointed the UK sales agent for Oceanic Imaging Consultants Inc. To mark this news we are offering a special show discount on all OIC software.

SAMM is a Stand Alone Mosaicking Module designed to run alongside existing manufacturers data acquisition programs to enhance survey capability by proving real-time mosaicking, georeferenced charts, satellite imagery overlays and geo-coded observation classification.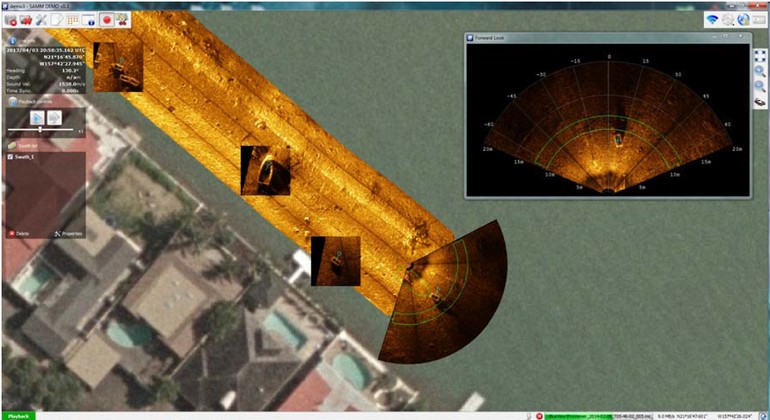 CleanSweep provides a powerful processing platform for hydrographic survey data management, processing and analysis. Multibeam, Side Scan, Forward Look and Interferometric datasets can all be processing in one work space.


GeoDAS is a comprehensive data acquisition package for conducting hydrographic surveys. Capable of interfacing with market leading hydrographic equipment GeoDAS offers a wide variety of real-time correction tools and cartographic functions.