Geometrics Short Course on the Atom Seismic System and Surface Waves
28 January 2019
Geometrics Inc are holding a short course on Ambient Noise Tomography Using the Geometrics Atom Passive Seismic System and SeisImager/SW Data Analysis Software on the 15th of March 2019, the Friday before SAGEEP, at Geometrics head quarters in San Jose.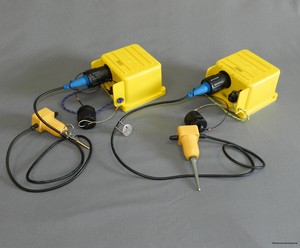 A new passive surface wave method has been developed that delineates 2D or 3D near-surface S-wave velocity (Vs) structure from ambient noise obtained from dozens of receivers on the ground surface. The new Atom cableless (nodal) seismic system is used for data acquisition. The Atom's GPS-controlled timing permits individual acquisition units to be synchronized over any distance without cables. Ambient noise is recorded and the data processed using a common midpoint Spatial Autocorrelation method called CMP-SPAC.
Coherencies are first calculated for all pairs of receivers, then coherencies having common midpoints (CMPs) are grouped together and a dispersion curve is calculated at each CMP.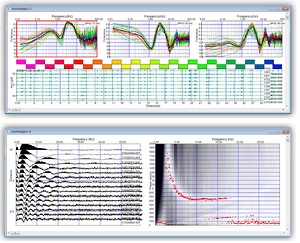 A one-dimensional inversion with horizontal constraints is used to estimate a 2D or 3D Vs model.
The short course will include discussion of passive surface wave theory and methods using the Atom seismic system. Also to be provided are numerical and field examples to demonstrate how this method can be used to quickly estimate 2D and 3D Vs structures over a range of depths, up to 100+ meters.
Instructor Dr. Koichi Hayashi, OYO Corporation/Geometrics, Inc.
Date March 15, 2019 (the Friday before SAGEEP Portland), 9am to 4pm
Location Geometrics, Inc., 2190 Fortune Drive, San Jose, CA 95131, (408) 954-0522 [4 miles from Norman Y. Mineta San Jose International Airport (SJC)]
Cost $300 (by Visa or AMEX); reduced pricing available for students. Only 10 discounted student places available!
Bring Windows laptop
Registration By March 1, 2019 to registration@geometrics.com
Questions Please contact Deborah Underwood at deb@geometrics.com