New Logging Boom
24 February 2017
Mount Sopris recently released a cost-effective and versatile hitch boom that conveniently fits into a standard 2-inch by 2-inch hitch receiver – ideal for 4x4 vehicles and Vans.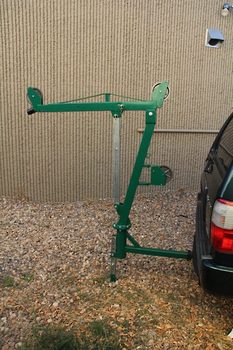 The boom features simple adjustments that make it easy to position the boom over the borehole. These include an adjustable reach, making it possible to extend the boom up to 44 inches beyond the adjustable support mast. The boom also effortlessly swivels from side-to-side, secured by a spring-loaded pull pin. The maximum capacity of the boom is 500 lbs. in its standard configuration (as shown), and 250 lbs. in the extended reach position.
Its rugged powder-coat and galvanized finishes can tolerate the harshest conditions that you may experience in the field. You'll also appreciate the cable wiper that will keep your wireline, winch, and vehicle cleaner.